2022 Schedule
| Date | Event | Location |
| --- | --- | --- |
| 3/12/2022 | Practice and 2021 Awards Ceremony | BMP |
| 3/13/2022 | Event 1 | BMP |
| 4/9/2022 | Novice School | BMP |
| 4/10/2022 | Event 2 | BMP |
| 5/7/2022 | Pro Solo 1 | Packwood |
| 5/8/2022 | Event 3 | Packwood |
| 5/29/2022 | Event 4 | BMP |
| 6/11/2022 | Torque Steerer event or practice | Packwood |
| 6/12/2022 | Event 5 | Packwood |
| 6/18/2022 | Pro Solo 2 | Packwood |
| 6/19/2022 | Event 6 | Packwood |
| 7/8/2022 | Packwood National Tour | Packwood |
| 7/9/2022 | Packwood National Tour | Packwood |
| 7/10/2022 | Packwood National Tour | Packwood |
| 7/15/2022 | Packwood National Pro Solo | Packwood |
| 7/16/2022 | Packwood National Pro Solo | Packwood |
| 7/17/2022 | Packwood National Pro Solo | Packwood |
| 7/24/2022 | Event 7 | BMP |
| 8/13/2022 | Core Worker Appreciation, invite only | Packwood |
| 8/14/2022 | Event 8 | Packwood |
| 10/15/2022 | Event 9 | BMP |
Registration on Scorekeeper

Other info:
Loaner helmets are available.
Your car must pass the tech/safety inspection.
Time Only and Novices can run on either side of the day.
Passengers are allowed.

For safety reasons Novices are not allowed to ride with Novices.

All passengers must be SCCA members – non-competitors who are riding along must fill out the Weekend Membership form available on-site at Registration. Passenger only membership is free.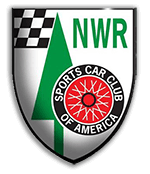 The NWR SCCA puts on around 6 to 10 events each year in the Puget Sound area as part of a year long series. Each event is scored individually and each event is used to score a position in the year long series.
The "Next Event" usually will have specific information on each event as they come up.
Subject to change at the event due to group size issues.
Puget Sound area autocross events are held at several sites in the area. The Site Committee is constantly working on new sites and as they are found they will be added to this page. If you know of any sites that might be available please contact site committee chairman for specific information for information on individual events.
Other SCCA Schedule Resources:
For a list of the national level events, go the "National Schedule" page listed on the left menu or go to the www.scca.org website for more information on these events.
Other Local Schedule Resources:
Event Sites:
The events are usually held at one of these sites: