Solo Event #6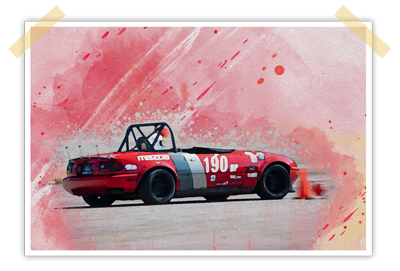 AM SESSION
– Gates: 7am
– Reg/Tech: 7:30-8:30am (no TnT afternoon pre-reg)
– Novice Course Walk: 8:30 (meet at startline)
– Driver's meeting: 9am
– First car out 9:30am (4 runs)
• Competition run group 1
• Competition run group 2
BREAK
At the timing trailer/bus:
– Sign-up for afternoon TnT session will be open for 15 minutes after the last car of the morning finishes (THIS MEANS go immediately to timing and check in with the Worker Chief to get your name on the list)
• At least 20 people must participate or afternoon session will be skipped, everyone should help with tear-down
• Go/No-go will be announced once 20 people have signed up or at the end of the 15 minute window
• Payment will be collected later in grid immediately prior to the start of PM runs
No PM tech:
• Cars that went through tech in the AM or that have annual tech can be run during Fun Runs
• If a driver did not run in the AM but wants to run in the Fun Run session the full day fee will be charged ($60)
BE BACK IN THE GRID AREA 1-hour after the last car of the morning finishes (this equals 45 minutes after the 15 minute sign up window). Listen for time announcements at the event.
Afternoon TnT session
– Everyone will run 1-hour and work 1-hour (group will be divided 50/50 immediately prior to the start of runs)
– Standard grid format to assure even number of runs for dual drivers
– EVERYONE helps with clean-up/tear-down
You must be an SCCA member to participate. ($15 Weekend Membership is available. Weekend memberships good for 5 consecutive days)
Novices are welcome to attend – for safety reasons Novices are not allowed to ride with Novices.
All passengers must be SCCA members – non-competitors who are riding along must fill out the Weekend Membership form available on-site at Registration. Passenger only membership is free.
We continue to have COVID-19 safety protocols in place.
Registration on Scorekeeper